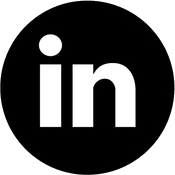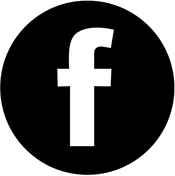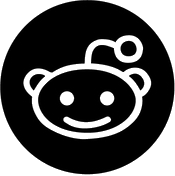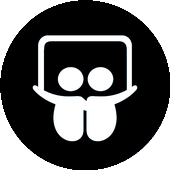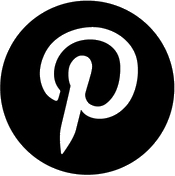 EN, IT, DE, ES, PT, RU, CS, AE, FR
Czasowniki nieregularne angielski
Język angielski zawiera dziesiątki czasowników nieregularnych, które po prostu musisz zapamiętać. Istnieją jednak między nimi pewne powiązania, które można wykorzystać w nauce.
Czasowniki nieregularne można również znaleźć w innych językach, niemieckim (DE), hiszpańskim (ES) i innych. Nie będziemy się jednak na tym tutaj skupiać.
Czasowniki nieregularne w języku angielskim - ich zastosowanie
Każdy czasownik (regularny lub nieregularny) ma trzy podstawowe formy. Są to:
Bezokolicznik Czas przeszły Imiesłów
Dla popularnych angielskich czasowników, wystarczy dodać końcówkę -ed do czasownika we wszystkich czasach przeszłych. To jest to samo w czasie przeszłym i imiesłowie biernym.
Jeżeli, z drugiej strony, spojrzymy na nieregularne czasowniki angielskie, końcówki są tworzone inaczej. Dlatego konieczne jest nauczenie się ich na pamięć.
Tożsame, a jednak różne
Niektóre czasowniki nieregularne w języku angielskim mają tę samą formę ortograficzną w bezokoliczniku i dwie odmiany przeszłe. Na przykład nieregularny czasownik READ / READ / READ . Wszystkie trzy formy tego czasownika są takie same. Ale uwaga, wymowa tego czasownika w bezokoliczniku różni się od wymowy imiesłowu biernego i biernego: [ri: d] / [red] / [red] .
| | | |
| --- | --- | --- |
| Bezokolicznik | Czas przeszły | Imiesłów |
| abide | abided / abode * | abided / abidden * |
| alight | alighted / alit | alighted / alit |
| arise | arose | arisen |
| awake | awoke / awaked * | awoken / awaked * |
| be / am / is /are | was/were | been |
| bear | bore / bare * | borne / born |
| beat | beat | beaten / beat |
| become | became | become |
| begin | began | begun |
| behold | beheld | beheld / beholden * |
| bend | bent / bended * | bent / bended * |
| bet | bet / betted | bet / betted |
| bid | bade / bid | bid |
| bind | bound | bound / bounden * |
| bite | bit | bitten / bit * |
| bleed | bled | bled |
| blow | blew | blown |
| break | broke / brake * | broken / broke * |
| breed | bred | bred |
| bring | brought / brang * / brung * | brought / brung */ broughten * |
| broadcast | broadcast | broadcast |
| build | built | built |
| burn | burned / burnt | burned / burnt |
| burst | burst / brast * | burst / bursten * |
| buy | bought | bought / boughten * |
| cast | cast | cast |
| catch | caught / catched * | caught / catched * |
| cling | clung / clang * | clung |
| clothe | clothed / clad | clothed / clad |
| come | came | come / comen * |
| cost | cost / costed | cost / costed |
| creep | crept / creeped / crope * | crept / creeped / cropen * |
| cut | cut | cut |
| deal | dealt | dealt |
| dig | dug / digged * | dug / digged * |
| dive | dived / dove | dived / dove |
| do / does | did | done |
| draw | drew | drawn |
| dream | dreamed / dreamt / drempt * | dreamed / dreamt / drempt * |
| drink | drank / drunk * / drinked * | drank / drunk * / drinked * / drunken * |
| drive | drove / drave * | driven |
| dwell | dwelled / dwelt | dwelled / dwelt |
| eat | ate | eaten |
| fall | fell / felled * | fallen / felled * |
| feed | fed | fed |
| feel | felt | felt |
| fight | fought | fought / foughten * |
| find | found / fand * | found / founden * |
| fit | fitted / fit | fitted / fit |
| flee | fled | fled |
| fling | flung / flang * | flung |
| fly | flew | flown |
| forbid | forbade / forbad / forbade | forbidden |
| forecast | forecast | forecast |
| foresee | foresaw | foreseen |
| foretell | foretold / foretelled * | foretold / foretelled * |
| forget | forgot / forgat * | forgotten / forgot* |
| forgive | forgave | forgiven |
| forsake | forsook | forsaken |
| freeze | froze | frozen |
| get | got / gat * | got / gotten |
| give | gave | given |
| go | went | gone |
| grind | ground / grinded | ground / grinded / grounden * |
| grow | grew / growed * | grew / growed * |
| hang | hung / hanged | hung / hanged |
| have / has | had | had |
| hear | heard | heard |
| hide | hid | hidden / hid * |
| hit | hit | hit |
| hold | held | held / holden * |
| hurt | hurt | hurt |
| choose | chose | chosen |
| inlay | inlaid / inlayed * | inlaid / inlayed * |
| input | input | input / inputten |
| keep | kept | kept |
| kneel | kneeled / knelt | kneeled / knelt |
| knit | knitted / knit | knitted / knit |
| know | knew | known / knowen * |
| lay | laid /layed * | laid /layed * |
| lead | led | led |
| lean | leaned / leant | leaned / leant |
| leap | leaped / leapt / lept */ lope * | leaped / leapt / lopen * |
| learn | learned / learnt | learned / learnt |
| leave | left | left / laft * |
| lend | lent | lent |
| let | let / leet * | let / letten * |
| lie | lay | lain / lien * |
| light | lighted / lit | lighted / lit |
| lose | lost | lost |
| make | made | made |
| mean | meant | meant |
| meet | met | met |
| mislead | misled | misled |
| mistake | mistook / mistaked * | mistaken |
| misunderstand | misunderstood | misunderstood / misunderstanden ** |
| overdraw | overdrew | overdrawn |
| overhear | overheard | overheard |
| overtake | overtook / overtaked * | overtaken |
| pay | paid / payed * | paid / payed * |
| prove | proved | proved / proven |
| put | put | put / putten * |
| quit | quit / quitted | quit / quitted |
| read | read | read / readen * |
| reprove | reproved | reproved / reproven |
| rid | ridded / rid | ridded / rid |
| ride | rode / rid * | ridden / rid * |
| ring | rang / rung * | rung |
| rise | rose | risen |
| run | ran | run |
| say | said | said |
| see | saw | seen |
| seek | sought | sought |
| sell | sold | sold |
| send | sent | sent |
| set | set | set / setten * |
| sew | sewed | sewn / sewed / sewen * |
| shake | shook / shaked * | shaken / shaked */ shook * |
| shear | sheared / shore | sheared / shorn |
| shed | shed | shed |
| shine | shone / shined | shone / shined |
| shoe | shoed / shod | shodden / shoed / shod |
| shoot | shot | shot / shotten * |
| show | showed / shew * | shown / showed / shewed * |
| shrink | shrank / shrunk | shrunk / shrunken |
| shut | shut | shut |
| sing | sang / sung * | sung / sungen * |
| sink | sank / sunk | sunk / sunken |
| sit | sat / sate * | sat / sitten * |
| slay | slew / slayed | slain / slayed |
| sleep | slept | slept |
| slide | slid | slid / slidden * |
| sling | slung / slang * | slung |
| slink | slunk / slinked / slank | slunk / slinked / slank |
| slit | slit | slit / slitten |
| smell | smelled / smelt | smelled / smelt |
| sneak | sneaked / snuck | sneaked / snuck / snucked * |
| sow | sowed / sew * | sowed / sown |
| speak | spoke / spake * | spoken / spoke * |
| speed | speedded / speed | speedded / speed |
| spell | spelled / spelt | spelled / spelt |
| spend | spent | spent |
| spill | spilled / spilt | spilled / spilt |
| spin | spun / span * | spun |
| spit | spit / spat | spit / spat |
| split | split | split |
| spoil | spoiled / spoilt | spoiled / spoilt |
| spread | spread / spreaded * | spread / spreaded * |
| spring | sprang / sprung | sprung / sprang |
| stand | stood | stood / standen * |
| steal | stole | stolen |
| stick | stuck / sticked * | stuck / sticked * |
| sting | stung / stang * | stung |
| stink | stank / stunk * | stunk |
| stride | strode / strided * | stridden / strode / strid / stridded * |
| strike | struck | struck / stricken |
| strip | stripped / stript | stripped / stript |
| strive | strove / strived | striven / strived |
| swear | swore | sworn |
| sweat | sweated / sweat | sweated / sweat |
| sweep | swept / sweeped * | swept / sweeped * |
| swell | swelled / swole * / swelt * | swelled / swollen |
| swim | swam / swum * | swum |
| swing | swung / swang | swung / swungen * |
| take | took / taked * | taken |
| teach | taught / teached * | taught / teached * |
| tear | tore | torn |
| tell | told / talled * | told / talled * |
| think | thought / thinked * | thought / thinked * |
| thrive | thrived / throve / thrave * | thrived / throve |
| throw | threw / throwed * | threw / throwed * |
| thrust | thrust / thrusted * | thrust / thrusted * |
| tread | trod / tread * / treaded * / trodden * | trodden / trod / tread * / treaded * |
| undergo | underwent | undergone |
| understand | understood | understood / understanden * |
| undertake | undertook / undertaked * | undertaken |
| upset | upset | upset / upsetten * |
| vex | vexed / vext * | vexed / vext * |
| wake | woke / waked * | woken / waked * |
| wear | wore / weared | worn / weared |
| weave | wove | woven |
| wed | wedded / wed | wedded / wed |
| weep | wept / weeped | wept / weeped |
| win | won | won |
| wind | wound | wound |
| withdraw | withdrew | withdrawn |
| withhold | withheld | withheld / withholden * |
| withstand | withstood | withstood / withstanden * |
| wring | wrang / wrung / wringed * | wrung / wringed * |
| write | wrote / writ * | written / writ * |
| befall | befell / befelled * | befallen / befelled * |
| beget | begot / begat * | begot / begotten |
| beseech | beseeched / besought * | beseeched / besought * |
| beset | beset | beset / besetten * |
| bid | bade | bid |
| bless | blessed / blest * | blessed / blest * |
| bust | busted / bust * | busted / bust * |
| can | could | xxx |
| clap | clapped / clapt * | clapped / clapt * |
| cleave | cleaved / cleft / clove / clave * | cleaved / cleft / clove |
| crow | crowed / crew | crowed / crown * |
| heave | heaved / hove * | heaved / hove * / hoven * |
| hew | hewed / hew * | hewed / hewn |
| mow | mowed | mowed / mown |
| overcome | overcame | overcome / overcomen * |
| overthrow | overthrew / overthrowed * | overthrew / overthrowed * |
| partake | partook / partaked * | partaken |
| plead | pleaded / pled | pleaded / pled |
| rebuild | rebuilt | rebuilt |
| retell | retold / retelled * | retold / retelled * |
| shred | shredded / shred | shredded / shred |
| strew | strewed | strewed / strewn |
| sublet | sublet / subleet * | sublet / subletten * |
| uphold | upheld | upheld / upholden * |
| bequeath | bequeathed / bequethed / bequoth / bequod | bequeathed / bequethed / bequoth / bequod |
| betake | betook / betaked * | betaken |
| chide | chided / chid / chode * | chided / chid / chidden |
| forbear | forbore / forbare * | forborne / forborn * |
| gird | girded / girt * | girded / girt * |
| interweave | interwove | interwoven |
| misspend | misspent | misspent |
| offset | offset | offset / offsetten * |
| outwear | outweared / outwore | outweared / outworn |
| overdo / overdoes | overdid | overdone |
| overeat | overate / overet * | overeaten |
| oversee | oversaw | overseen |
| oversleep | overslept | overslept |
| overwrite | overwrote / overwrit | overwritten / overwrit |
| rend | rent | rent |
| repay | repaid / repayed * | repaid / repayed * |
| rewrite | rewrote / rewrit | rewritten / rewrit |
| underpay | underpaid / underpayed * | underpaid / underpayed * |
| underwrite | underwrote / underwrit | underwrote / underwrit |
| undo / undoes | undid | undone |
| unwind | unwound | unwound |
| writhe | writhed / wrothe * | writhed / writhen * |
| overbear | overbore / overbare * | overborne / overborn |
| browbeat | browbeat | browbeaten / browbeat |
| unbend | unbent / unbended * | unbent / unbended * |
| outbid | outbid | outbid |
| overbid | overbid | overbid |
| underbid | underbid | underbid |
| unbind | unbound | unbound / unbounden * |
| interbreed | interbred | interbred |
| overbuild | overbuilt | overbuilt |
| recast | recast | recast |
| unclothe | unclad / unclothed | unclad / unclothed |
| crosscut | crosscut | crosscut |
| undercut | undercut | undercut |
| misdeal | misdealt | misdealt |
| misdo / misdoes | misdid | misdone |
| outdo / outdoes | outdid | outdone |
| redo / redoes | redid | redone |
| redraw | redrew | redrawn |
| test-drive | test-drove / test-drave * | test-driven |
| fret | fretted / frate | fretted / fretten |
| bottle-feed | bottle-fed | bottle-fed |
| force-feed | force-feed | force-feed |
| hand-feed | hand-feed | hand-feed |
| overfeed | overfeed | overfeed |
| self-feed | self-feed | self-feed |
| spoon-feed | spoon-feed | spoon-feed |
| underfeed | underfeed | underfeed |
| overfly | overflew | overflown |
| test-fly | test-flew | test-flown |
| quick-freeze | quick-froze | quick-frozen |
| unfreeze | unfroze | unfrozen |
| undergird | undergirded / undergirt * | undergirded / undergirt * |
| glide | glided / glid / glode * | glided / glid / glidden * |
| forego | forewent | foregone |
| forgo | forwent | forgone |
| outgrow | outgrew / outgrowed * | outgrew / outgrowed * |
| overgrow | overgrew / overgrowed * | overgrew / overgrowed * |
| mishear | misheard | misheard |
| upheave | upheaved / uphove * | upheaved / uphove * / uphoven * |
| help | helped / holp * | helped / holpen * |
| hoist | hoisted/hoist | hoisted/hoist |
| hand-knit | hand-knit / hand-knitted | hand-knit / hand-knitted |
| foreknow | foreknew | foreknown / foreknowen * |
| lade | laded | laden / laded |
| laugh | laughed / laught * / laugh'd * / low * | laughed / laught */ laugh'd * / laughen * |
| belay | belaid / belayed * | belaid / belayed * |
| mislay | mislaid / mislayed * | mislaid / mislayed * |
| re-lay | re-laid / re-layed * | re-laid / re-layed * |
| waylay | waylaid / waylayed * | waylaid / waylayed * |
| overleap | overleaped / overleapt / overlept * / overlope * | overleaped / overleapt / overlopen * |
| relearn | relearned / relearnt | relearned / relearnt |
| unlearn | unlearned / unlearnt | unlearned / unlearnt |
| overlie | overlay | overlain / overlien * |
| underlie | underlay | underlain / underlien * |
| green-light | green-lighted / green-lit | green-lighted / green-lit |
| relight | relighted / relit | relighted / relit |
| unmake | unmade | unmade |
| melt | melted / molt * | melted / molten |
| mix | mixed / mixt * | mixed / mixt * |
| must | xxx | xxx |
| overpay | overpaid / overpayed * | overpaid / overpayed * |
| prepay | prepaid / prepayed * | prepaid / prepayed * |
| queath ** / quethe ** | queathed / quethed / quoth / quod | queathed / quethed / quoth / quethen |
| reach | reached / raught * / rought / retcht * | reached / raught * / rought / retcht * |
| misread | misread | misread / misreaden * |
| reread | reread | reread / rereaden * |
| sight-read | sight-read | sight-read / sight-readen * |
| reave ** | reaved/reft | reaved/reft |
| outride | outrode / outrid * | outridden / outrid * |
| override | overrode / overrid * | overridden / overrid * |
| uprise | uprose | uprisen |
| rive | rived / rove | rived / riven |
| outrun | outran | outrun |
| overrun | overran | overrun |
| seethe | seethed / sod * | seethed / sodden * |
| outsell | outsold | outsold |
| resell | resold | resold |
| undersell | undersold | undersold |
| resend | resent | resent |
| inset | inset | inset / insetten |
| reset | reset | reset / resetten * |
| misshape | misshaped / misshope * | misshaped / misshapen * |
| outshine | outshone / outshined | outshone / outshined |
| shit | shit / shitted / shat | shit / shitted / shat / shitten * |
| overshoot | overshot | overshot / overshotten * |
| undershoot | undershot | undershot / undershotten * |
| foreshow | foreshowed / foreshew * | foreshown / foreshowed / foreshewed * |
| backslide | backslid | backslid / backslidden * |
| slip | slipped / slipt * | slipped / slipt * |
| smite | smote / smit * | smitten / smitted |
| bespeak | bespoke / bespake * | bespoken / bespoke * |
| overspend | overspent | overspent |
| overspread | overspread | overspread |
| stay | stayed / staid * | stayed / staid * |
| bestrew | bestrewed | bestrewn / bestrewed |
| bestride | bestrode / bestrided * | bestridden / bestrode * / bestrid * / bestridded * |
| hamstring | hamstrung / hamstringed * | hamstrung / hamstringed * |
| forswear | forswore | forsworn |
| retread | retrod / retread * / retreaded * / retrodden * | retrodden / retrod / retread * / retreaded * |
| wax | waxed / wex * | waxed / waxen * |
| wend | wended / went * | wended / went * |
| work | worked / wrought * | worked / wrought * |
| wreak | wreaked / wrought * / wrack * / wroke * | wreaked / wrought * / wreaken * / wroken * |
| ache / ake * | ached / oke * | ached / aken * |
| bake | baked / book * | baked / baken * |
| beware | xxx | xxx |
| blend | blended / blent * | blended / blent * |
| climb | climbed / clomb * | climbed / clumb * |
| comb | combed | combed / kempt |
| dare | dared / durst * | dared |
| ding | dinged / dang * | dinged / dung * |
| drag | dragged / drug * | dragged / drug * |
| dress | dressed / drest * | dressed / drest * |
| earn | earned / earnt * | earned / earnt * |